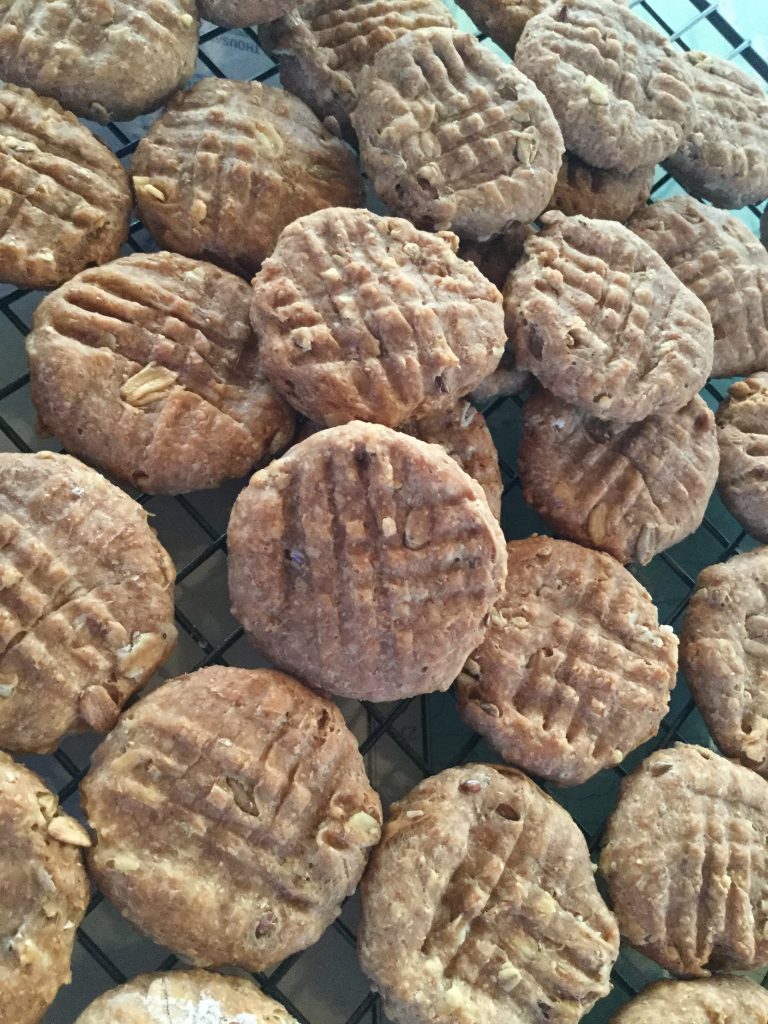 I have been making the same dog biscuits for quite some time now; hmmm, I think, since Bear was a pup! And he will be …oh, my…9 in January!! Bad enough when the human children grow up but now the dogs had to get in on the act too! Geez! Well at least I can get a new puppy but I am far too old to have a new baby!
Anyway, I am tired of rolling out those dog biscuits that I normally make so today I thought I would try something different! I was able to use my lil wee Pampered Chef scoop to make lil biscuits: rolled each portion then stamped it with a lightly floured fork. Heaps easier, way less messier and, after a taste test from Bear and Samwise Gamgee , very well received!
Peanut Butter Drop Cookies
1 cup Natural Peanut Butter
1 1/2 cups warm Water
2 cups Whole Wheat Flour
1 cup Rolled Oats
Preheat oven to 350F.
Line 3 – 4 baking trays with parchment paper.
In a small mixing bowl whisk together rolled oats and whole wheat flour; set aside.
Cream peanut butter until smooth.
Add water, a little at a time, creaming well after each addition until all the water is incorporated.
Stir in dry mixture until thoroughly combined.
Scoop out and roll each portion of dough to make a ping-pong sized ball.
Flatten each biscuit with a floured fork.
Bake in 350F oven for about 30 – 40 minutes, rotating baking trays half way through baking.
Remove from oven and let rest on baking trays for about 10 minutes.
Transfer to wire cooling rack to cool completely before placing in airtight container.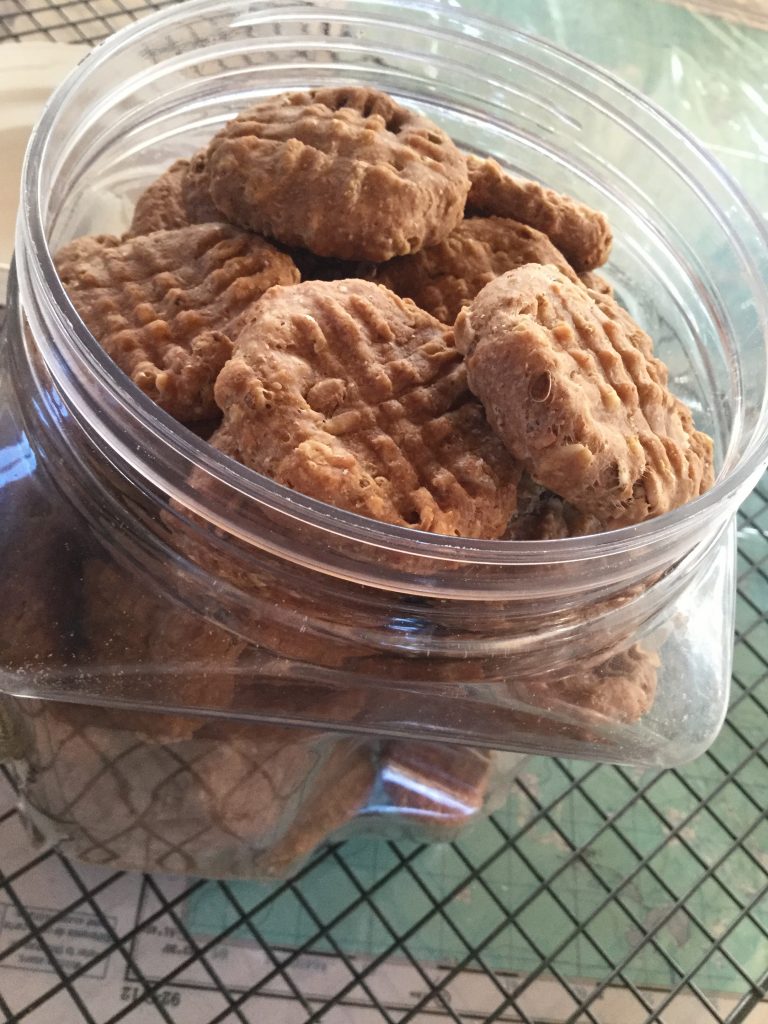 Yield: 5 dozen Dog Treats