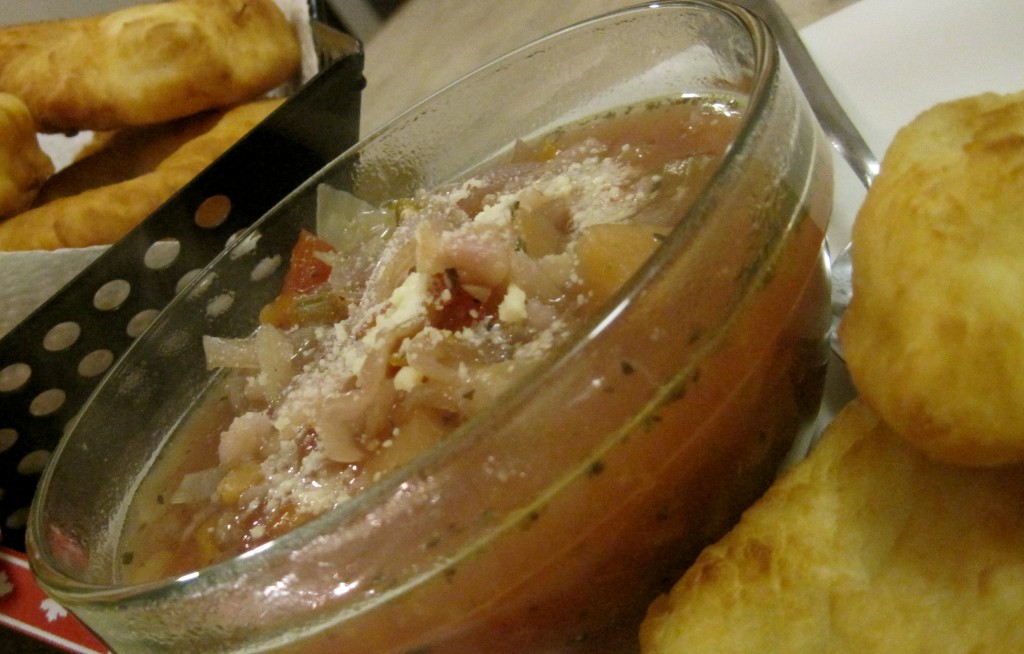 2 Carrots, diced
3 stalks Celery, chopped
1 head Cabbage, chopped
1 Green Pepper, chopped
2 Onions, chopped
1 (420g) can Chopped Tomatoes
1 500ml jar Tomato Sauce
Vegetable Broth
Bay Leaves
Sage
Thyme
Chili Flakes
Salt
PepperChop, grate, shred…do what you will with your veggies!
Throw them all into the Crock Pot.Throw in your liquid ingredients.
Stir stuff around a bit to evenly distribute the liquid.
Add your herbs and spices, to taste, and stir around some more.Put the lid on, turn the Slow Cooker on HIGH and walk away for 6 – 8 hours. If you are compulsive, like me, you will give it a stir from time to time throughout the day, but you don't have to.And that is it! Now, while this is cooking itself you have heaps of time to make some Baking Powder Biscuits, Bannock or Dinner Rolls!