I have been making Chicken (Turkey) a la King for as long as I can remember!  I usually serve it with pasta though I have heard you can also serve it over toast or on a bed of rice.
Over at Betty Crocker they show a lovely pic of Chicken a la King served on a wedge of toasted French Bread, and I have to say, it looks pretty amazing! I may have to try that next time!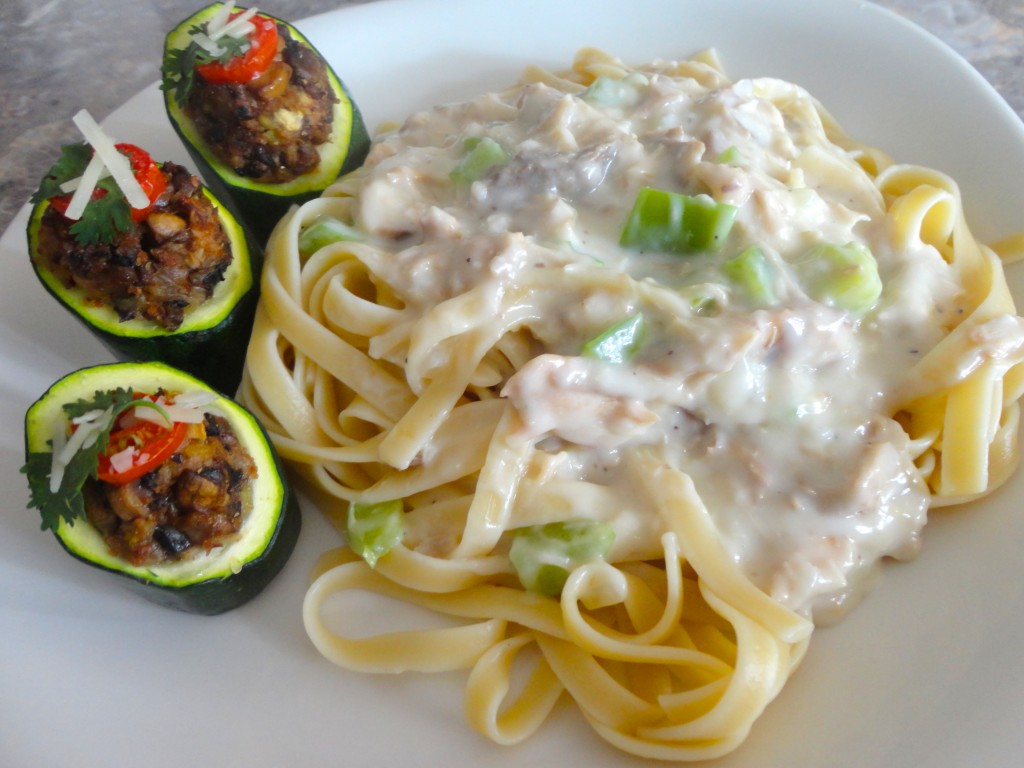 1/2 cup Butter
1 small Onion, diced
1/2 cup Flour
1 small Green Pepper, chopped
3 oz Fresh Mushrooms, sliced – Optional
1/2 teaspoon Salt
1/4 teaspoon Pepper
1 1/2 cups Milk
1 1/2 cups Chicken Stock
2 cups diced, Cooked Chicken or Turkey
3 cups  cooked hot Pasta or  cooked hot  Rice or Toasted French Bread Slices
Melt butter in 3-quart saucepan over medium-high heat.
Add diced onion and sauté for about 4 minutes, until onion is translucent.
Add flour, salt and pepper – cook over medium heat, stirring constantly, until bubbly.
Stir in half the milk  and bring it back to a boil, stirring constantly; add remaining milk, stir constantly.
Add chicken stock, half at a time, returning mixture to a boil before  the next addition of liquid, stirring constantly.
Boil and stir for 1 minute.
Stir in chopped green pepper, mushrooms – if using, chopped chicken or turkey – reduce heat and cook until heated through, stirring as needed.
Serves 4