So, this living off the grid thing? I find myself less inclined to look recipes up as often as I used to. I spend much less time at my iMac and way more time on my iPad because the iPad requires much less power to operate.
But today the sun is shining and the wind is blowing so our batts are charging and I am living large having both my iMac and my iPad going at the same time! Shocker, I know!
I had half a can of refried beans that needed using up; also had some flour tortillas hanging out in the cold room; oh, and a heavenly head of romaine lettuce! Set the brain to churning what to make with those ingredients? Quesadillas; have the tortillas, cheddar cheese, a tomato, green pepper and 4 green onions to go with the refried beans. Now, a Mexican flavoured dressing. Thanks Google! At Mel's Kitchen I found what I was looking for: Cilantro-Lime Vinaigrette. Do I wish I had all the fresh veg to put together her Chopped Salad? You betcha! As it is, I used what I had in my cold room: that lovely Romaine, some black olives (note to self: remember to buy SLICED black olives) a yellow pepper, 1/3 of a long english cucumber. Do I have fresh limes on hand? Nope, but I do have lime juice so that had to do.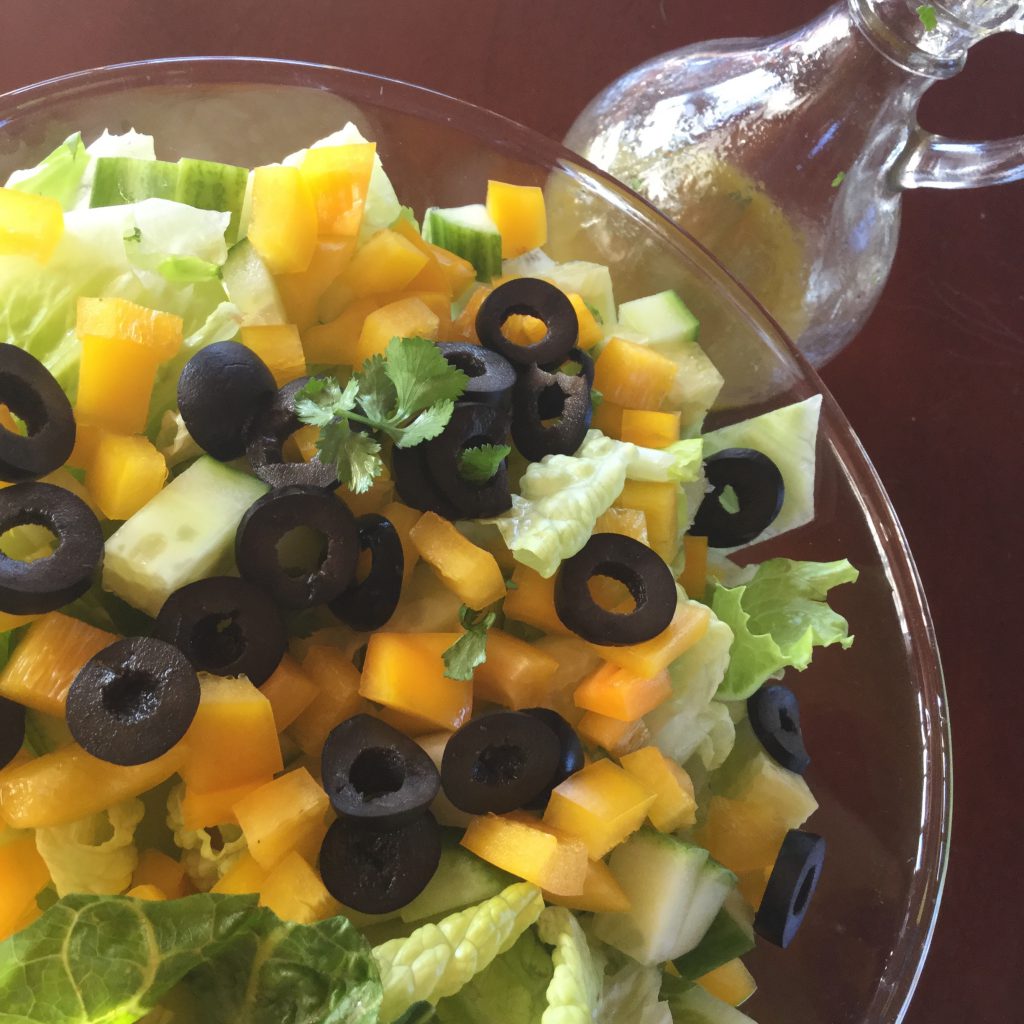 Cilantro-Lime Vinaigrette
1/3 cup Olive Oil
1/4 cup freshly squeezed Lime Juice
4 Tablespoons Red Wine Vinegar
2-3 Tablespoons Honey
1/4 cup fresh Cilantro, chopped
1/4 teaspoon freshly cracked Pepper
1/4 teaspoon Kosher Salt
In small jar with a lid combine all the vinaigrette ingredients and shake until well combined.
Add additional S&P, to taste.
Pour dressing over salad, toss; serve immediately.