A nice bread replacement to toast and have alongside Bacon and Eggs in the morning or stuffed with delicious Pulled Pork!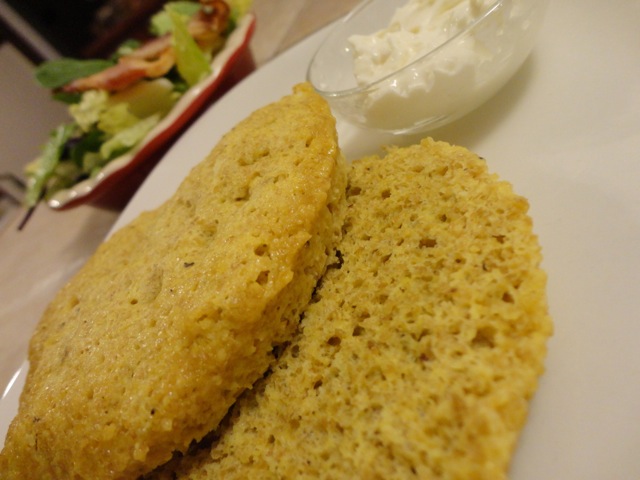 1 teaspoon Butter, just melted
1 large Egg
1/4 cup Golden Flaxseed Meal
1/2 teaspoon Baking Powder
Pinch of Salt and Pepper
Lightly spray a 4″ Ramekin with vegetable oil spray.
In large measuring cup melt the butter.
Add egg to melted butter and stir well.
Add flaxseed meal, baking powder, salt and pepper.
Pour into prepared Ramekin.
Microwave on HIGH for 1 – 2 minutes depending on the strength of your machine.
Remove from microwave oven, run a small metal spatula around the edge and turn out onto plate.
Serve with a pat of butter or a dollop of cream cheese.
Can also pop into the toaster on a light setting.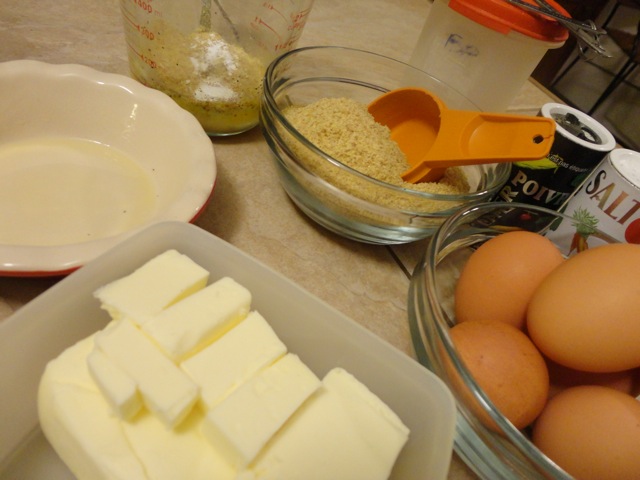 Notice the Butter? I pre-measured a bunch of butter and keep them handy in the fridge to make it even easier to whip up a MIM!
* Note – I did not create this recipe but have no idea who did so I cannot properly credit them. Whoever created it? Genius! Pure genius!