After not getting dinner on the table until 8:30 pm Monday night I decided to take another tack for today; I took meat out of the freezer last night, defrosted it then threw together a Beef Stew in the Crockpot at 6 am this morn….voila! Dinner on the table with zero effort on my part at the time of day when I am at my worst!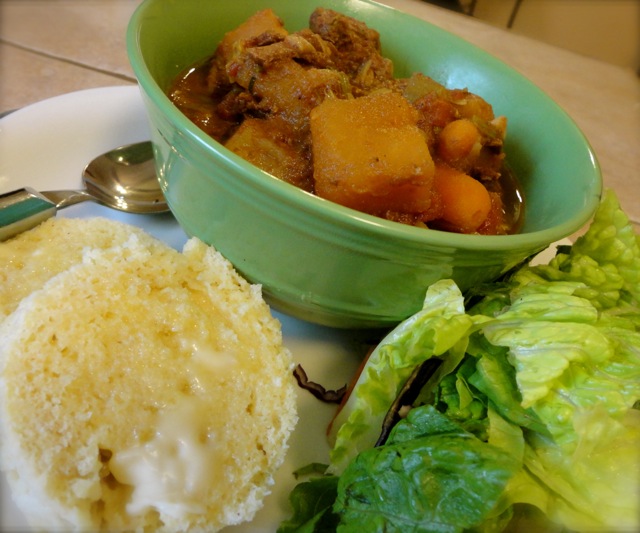 Stewing Beef
Can of Tomatoes
1 1/2 cans of Water
half a can of Tomato Paste because I used half a can the night before making Pizza Sauce
1 Turnip, cut into chunks
handful of mini carrots
2 Leeks, coz I had them in the fridge
3 stalks of Celery, cut into chunky bits
A bit of Thyme
A bit of Sage
3 Bay Leaves
Some Paprika
Salt and Pepper
1 McCormicks Beef Boullion cube
A splash of Worcestershire sauce
Turned the slow cooker onto high heat, left it going all day long, came home at 3 45, took the lid off, left it on high heat to let it cook down a bit while Luke and I took Bear for a walk.
Served it up with a MIM (Muffin in a Minute) and a Salad.