When the temperatures outdoors drop a few notches in the Autumn it's time to break out the Stock pot! This hearty soup is quick and easy to make and guaranteed to warm you up!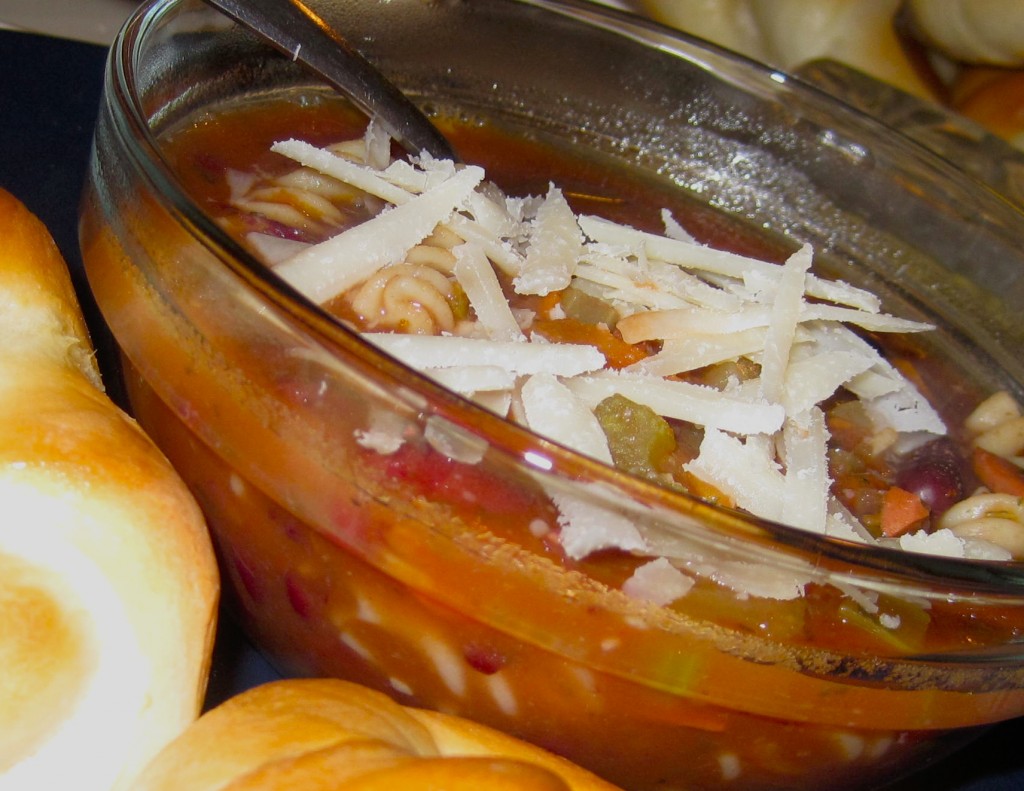 1 Onion, diced
1 Tablespoon Minced Garlic
3 stalks Celery, chopped
1 large Carrot, grated
1 cup Mixed Soup mix or make your own with a combination of Red Lentils, Yellow Split Peas, Pearl Barley, Long Grain Rice, Alphabet noodles <- Small amounts of each that together add up to 1 cup
6 cups Water
6 small Potatoes, Red or White or a combination of the two, unpeeled and cubed
2 cups Cabbage, chopped
1 28 ounce can Diced Tomatoes
2 cubes McCormicks Vegetable Stock
1 1/2 teaspoon Salt
1 1/2 teaspoon Oregano
2 Bay Leaves
1 cup fresh Green Beans, cut into 1 inch pieces
1 cup Corn niblets
In large soup pot sautee onions in about 2 Tablespoons Olive Oil for about 3 minutes.
Add minced garlic and continue cooking for another minute or two.
Add chopped celery and grated carrot; cook for a couple of minutes.
Add Mixed Soup Mix along with the water and stir well; bring to a boil.
While it is coming to a boil, add canned tomatoes, diced potatoes, chopped cabbage and vegetable stock cubes.
Stir in salt, oregano and bay leaves.
Once it has come to a boil, reduce heat and simmer with lid ajar for 2 hours.
Add remaining ingredients and increase heat just to heat everything through.
Serve with Fresh Cheddar Cheese Biscuits or a nice Crusty Bread.
Serves 8