What to do when you have heaps of turkey leftover from that Holiday meal? Turkey a la King is always a great option!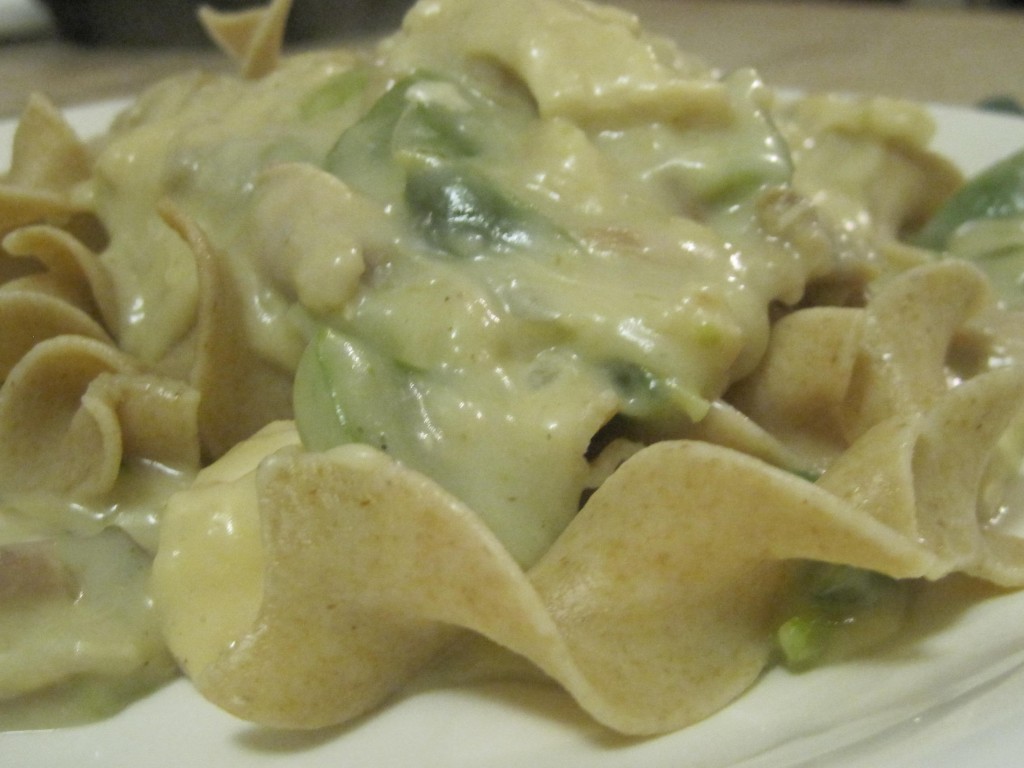 ½ cup Butter
1 small Green Pepper, chopped
6 fresh Mushrooms, sliced
½ cup Flour
½ teaspoon Salt
¼ teaspoon Pepper
½ teaspoon ground Sage
½ teaspoon ground Thyme
1 McCormick Vegetable Stock Cube
1 ½ cups Milk
1 ¼ cups Chicken Broth
2 cups cut-up cooked chicken or turkey
3 cups hot cooked Rice or Egg Noodles
Melt butter in large saucepan over medium-high heat.
Cook bell pepper and mushrooms in butter, stirring occasionally, until bell pepper is crisp-tender.
Stir in flour, sage, thyme, salt and pepper.
Cook over medium heat, stirring constantly, until bubbly; remove from heat.
Stir in milk and broth along with vegetable stock cube.
Heat to boiling, stirring constantly.
Boil and stir 1 minute.
Stir in chicken or turkey; cook until hot.
Serve over rice.