I NEEDED to fill up the Cookie Jar, Fast! See, my husband bought me a lil sign to hang in the kitchen: "Grandmas never run out of Hugs or Cookies!" and the grandsons were on their way over so I needed to get some cookies baked. The only problem is that I had a Turkey in the oven! But no worries because I have this fancy new stove that has duel oven capabilities! So, next step, find something yummy to bake that I can do all in one hit and not be feeding baking trays into the oven all afternoon long; voila, Cookie Bars!
Now the only trouble is that they were so good my Cookie Jar is almost empty again!
I found the recipe at Very Best of Baking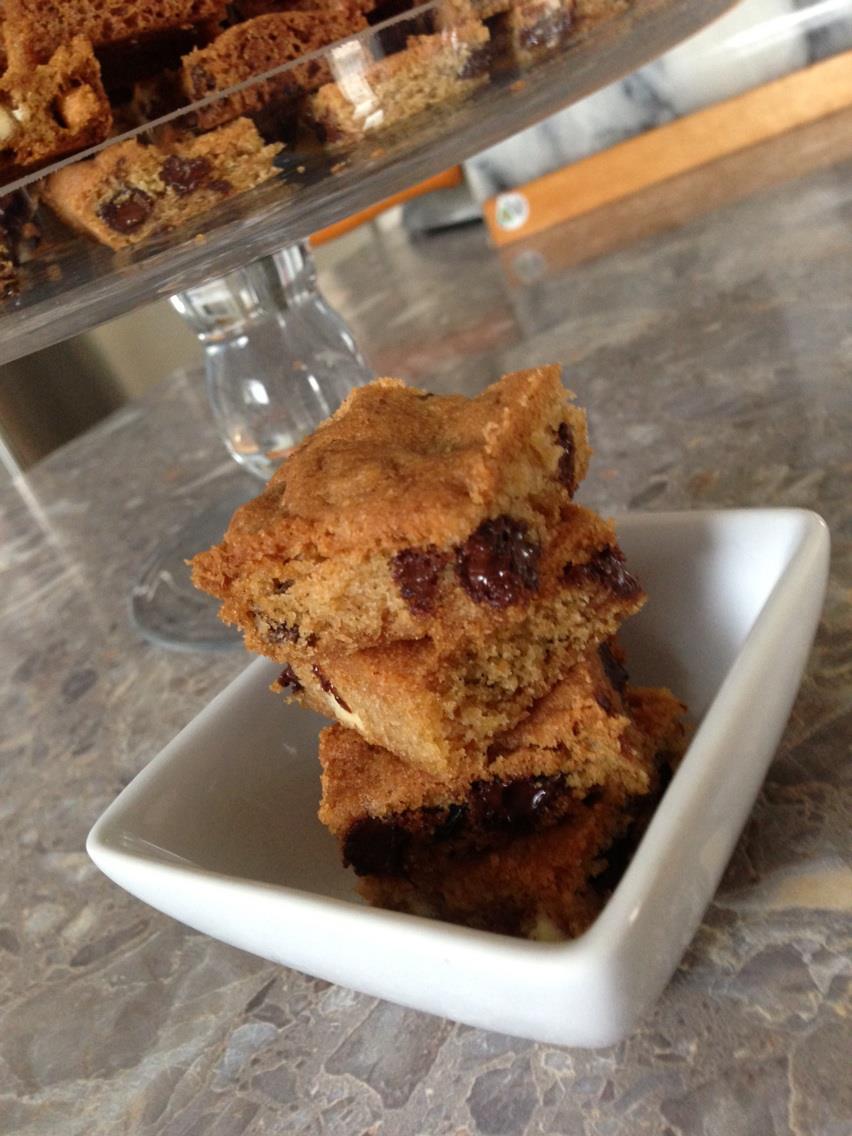 1 cup Butter, at room temperature
3/4 cup Sugar
3/4 cup Brown Sugar
1 teaspoon Vanilla
2 large Eggs
2 1/4 cup Flour
1 teaspoon Baking Soda
1 teaspoon Salt
2 cups Chocolate Chips
1 cup Chopped Nuts (optional)
Preheat oven to 375F.
Lightly spray at 15×10″ jelly roll pan (cookie sheet with sides)
In mixing bowl cream together butter, sugar and brown sugar.
Add eggs, one at a time, stirring well after each addition; stir in vanilla.
Beat until light and fluffy.
Stir in flour, baking soda, and salt just until combined.
Add chocolate chips and chopped nuts; stir well.
Spread cookie dough onto prepared pan, patting it down with your hands and pushing it towards the corners. (very messy process!)
Bake in 375F oven for 20 to 25 minutes or until golden brown.
Cool in pan on wire rack.
Cut into bars.
Makes up to 48 bars.