Oh my!! This recipe for Apple Pie Enchiladas came through my Facebook page the other day and I declared then and there that I would make these ASAP! Alright, it has been a few days since I saw the post but so many other yummy recipes came through the feed that it was hard to choose when to make what….and, well, Mains come before Dessert, right? Even though my belief is, "Life is Short, Eat Dessert First!"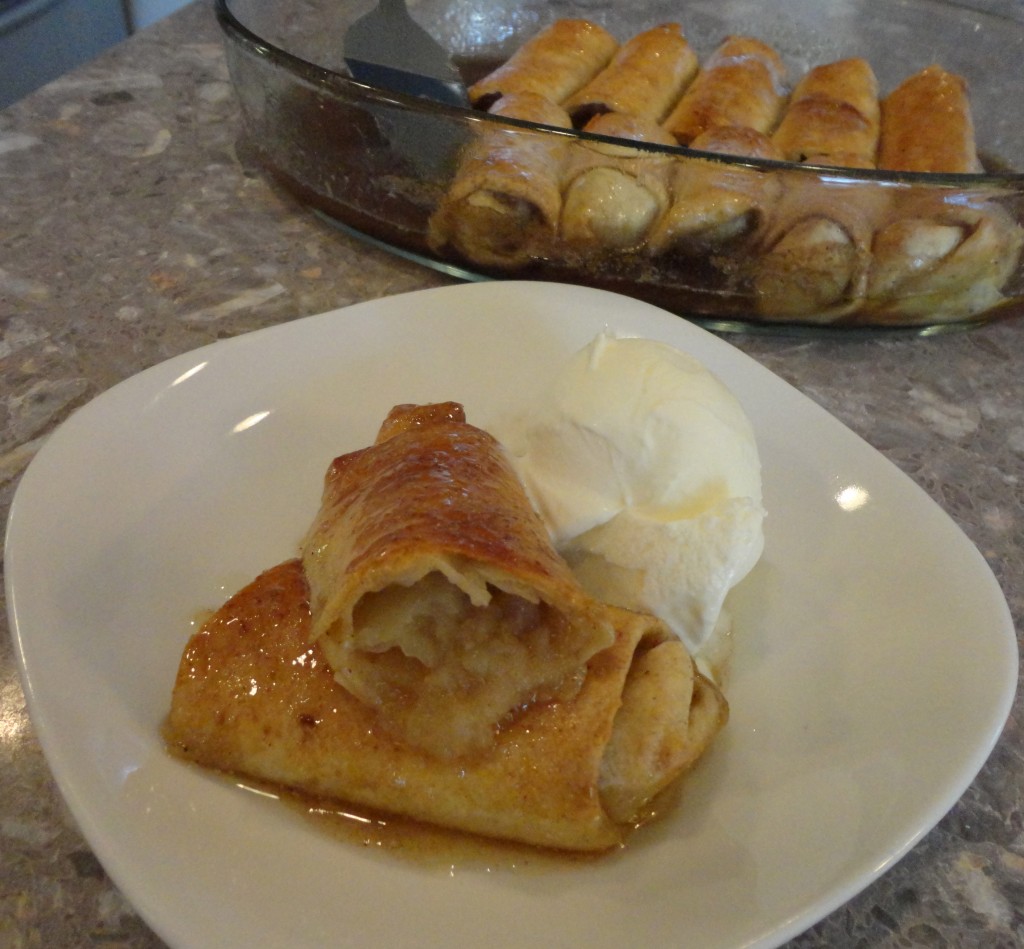 1 21 (oz) can Apple Pie Filling or Home made Applesauce
6 (8 inch) Flour Tortillas
1/2 cup Butter
1/2 cup Sugar
1/2 cup Brown Sugar
1/4 cup Water
1 teaspoon Vanilla
1 teaspoon Apple Pie Spice
or 1 tsp Ground Cinnamon, 1/4 tsp each ground Cloves, Nutmeg, Ginger
Lightly spray an 9″x13″ casserole dish with vegetable oil spray.
Spoon about 1/4 cup apple pie filling evenly down the centre of each tortilla.
Roll up, tucking in edges, Burrito-style, and place seam side down in prepared baking dish.
In medium saucepan over medium heat, combine butter, sugar, brown sugar and water.
Bring to a boil, stirring constantly; reduce heat and simmer for 3 – 5 minutes.
Remove from heat; stir in vanilla and apple pie spice.
Pour sauce over enchiladas and let stand for 45 minutes; this is an important step, don't rush it.
Bake in preheated 350F oven for 30 minutes or until golden brown.
Yield: 6
Like I said, this recipe came through my Facebook page but what an Apple Pie Enchilada recipe is doing on what appears to be a weight watchers page is beyond me?