One of the reasons that I love my Kitchenaid Mixer is because it takes the hardship out of making bread dough! Which, in turn, makes it very easy to make fresh dinner rolls to accompany hearty soups.
My husband recently bought me a bread maker so I tried the dough setting, which worked fine. The Recipe book that came with the bread maker didn't have a Dinner Roll recipe so I used the White Bread recipe on the Dough setting. I shaped the dough, proofed the rolls, covered lightly with a clean tea towel in a slightly heated oven in which I then placed, on the oven floor, a bowl with about four cups of boiled water. I proofed them for about 45 minutes then baked them in a 400F oven for about 17 minutes (I had the time set for 18), removed them from the oven and immediately brushed with them with melted butter.
After all that effort? I was not too pleased with the dinner rolls! Why not? Because I was expecting these!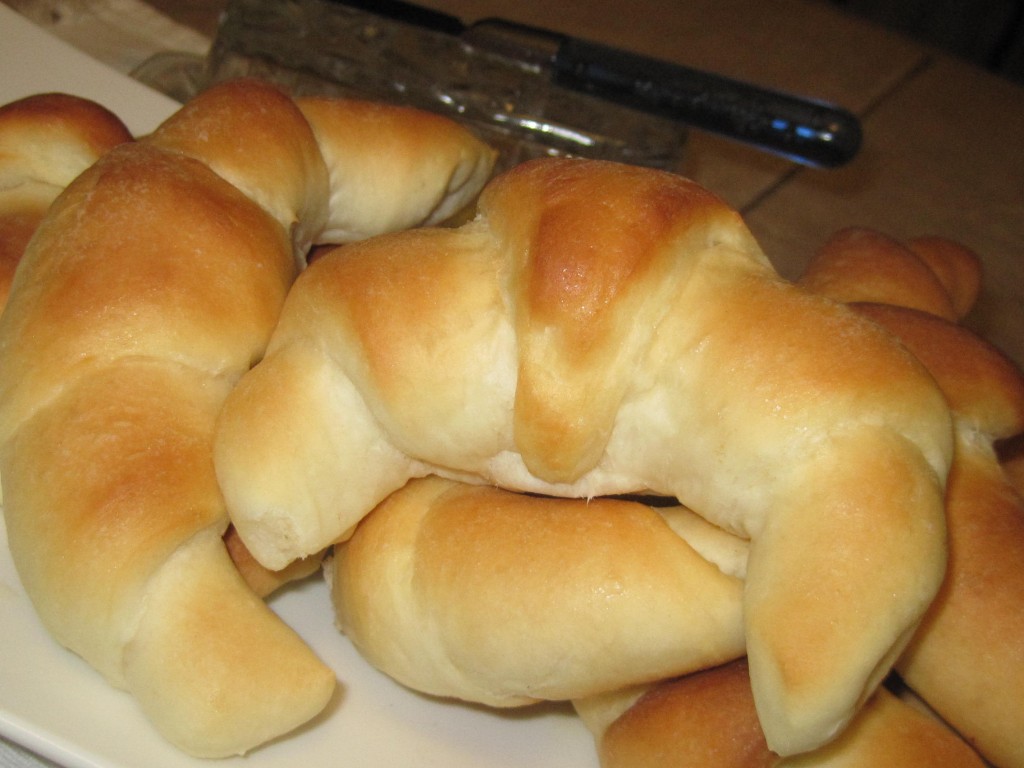 3 1/2 cups Flour
1/4 cup Sugar
1/4 cup Shortening (butter works too)
1 teaspoon Salt
1 Tablespoon Quick Rise yeast
1/2 cup very warm Milk (120F – 130F)
1/2 cup very warm Water (120F – 130F)
1 egg, lightly beaten
Butter, melted
Mix 2 cups of the flour, the sugar, shortening, salt and yeast in Kitchenaid mixing bowl.
Add warm water, warm milk and egg; using the Paddle attachment, beat on low speed for about a minute.
Scrape down sides of bowl and stir a couple of times.
Switch to Dough Hook attachment and slowly add enough remaining flour to make a soft, pliable dough.
Knead for about 7 minutes or until smooth and elastic.
Turn out onto lightly floured surface, knead a few times by hand to shape the dough into a ball; cover and let rise for 10-15 minutes.
Lightly spray two baking trays with vegetable oil spray; dust ever so slightly with cornmeal.
Divided dough in half; cover the half you are not working with.
On a lightly floured surface, roll dough out into a large thing circle.
Using a knife, cut dough into 8 wedges.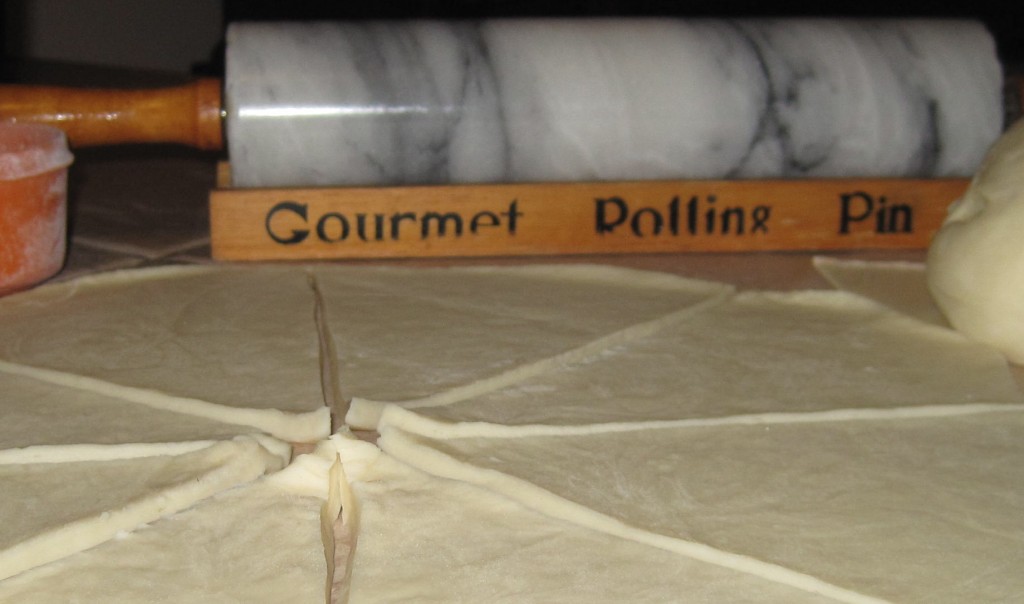 Tightly roll each wedge, from base to tip, place on prepared baking tray, forming a C-shape with each roll.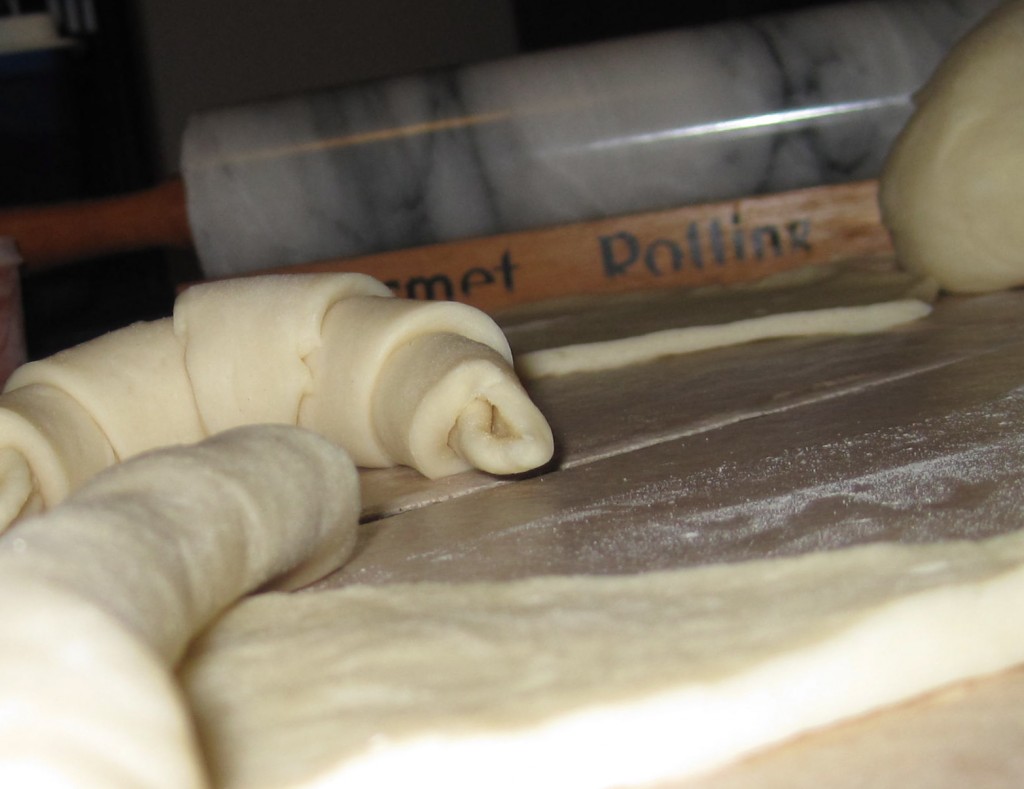 Cover and let rise for about 30 – 40 minutes.
Heat oven to 400F.
Bake 10-12 minutes or until golden brown.
Remove from oven and immediately brush with melted butter.
Makes 16 Rolls