Now I have not made meatloaf in years and I was really doubtful about whether or not I could pull it off using Yves Just Like Ground Round but, lo and behold, it worked!
I suppose my husband might enjoy REAL meatloaf made with ground beef…perhaps I will give it a go sometime in the future though I must admit out of all the meats there are to cook? Ground beef is my least favourite to cook!
Where did I get the recipe? I googled Low Carb Mexican Meatloaf and one of the top hits was http://recipes.sparkpeople.com/recipe-detail.asp?recipe=1221493. Of course there would be substitutions and no, I didn't exactly follow the recipe but I was happy with the results.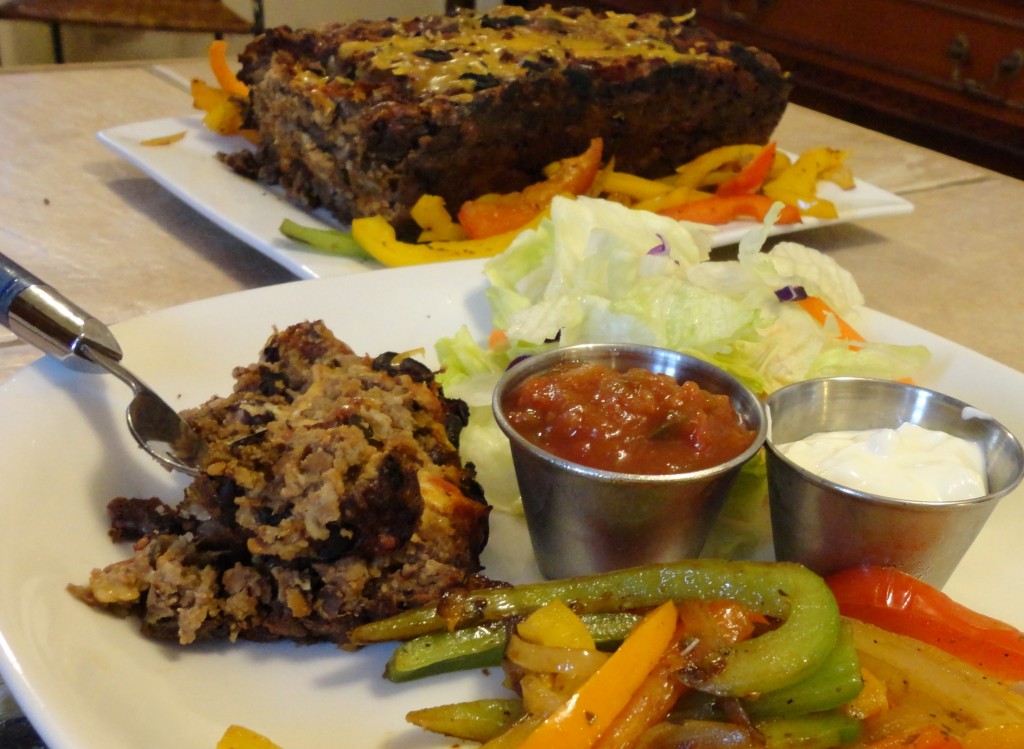 2 lbs Ground Beef (2 pkgs Yves Just like Ground Round)
1 teaspoon Chili Powder
1/2 teaspoon ground Cumin
1/2 teaspoon Salt
1/2 teaspoon Pepper
2 cloves Garlic, minced
1/4 cup Sour Cream (Greek Plain Yogurt)
2 Eggs
1 cup Colby and/or Monterey Jack Cheese, shredded
1 cup Salsa
*7 ounces canned Black Beans, rinsed and drained and mashed
Black Olives, sliced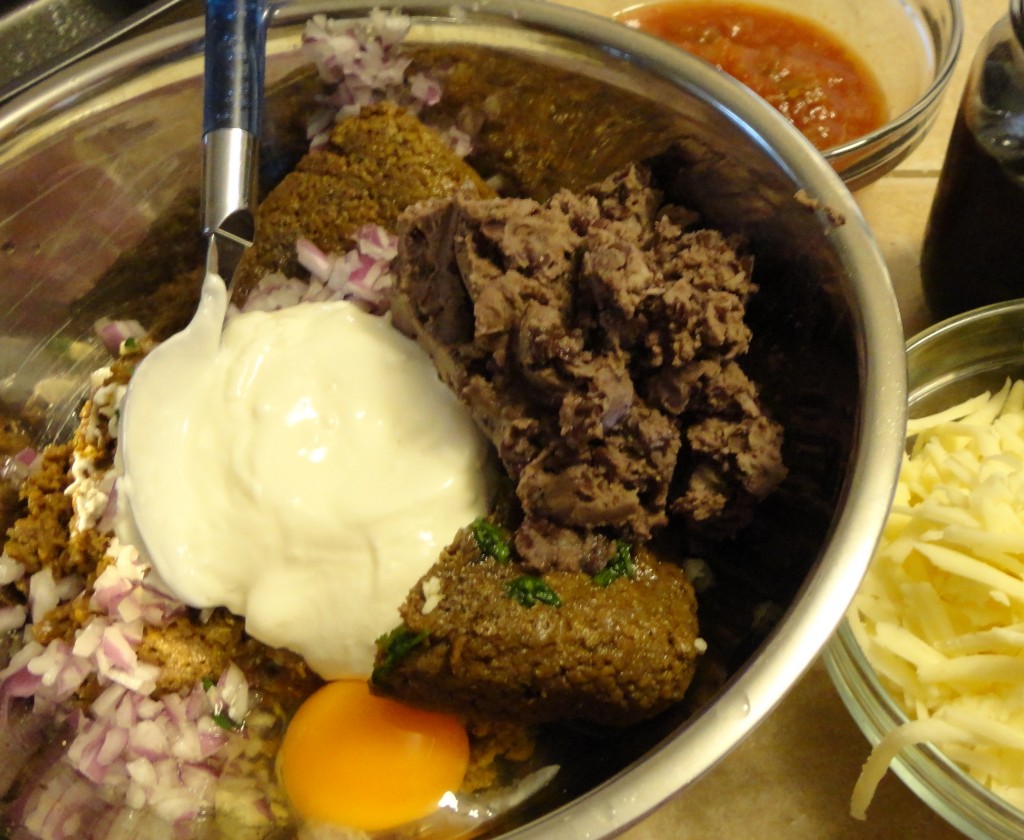 Preheat oven to 400F.
Lightly spray 9X5 loaf pan with vegetable oil spray.
In a large mixing bowl combine ground beef (Yves JLGR) eggs, spices, sour cream (yogurt),  mashed black beans and half of the cheese.
Evenly spread half of the mixture into the prepared loaf pan.
Sprinkle with a bit of cheese and 1/2 cup salsa.
Pour remaining beef mixture on top, spread evenly and top with remaining salsa, sprinkle with black olives and remaining cheese.
Bake in 400F oven for 45 to 60 minutes.
Serves 8.
Calories per serve: 507, Total Fat: 42.3g, Cholesterol:198.6mg , Sodium:497.1mg, Total Carbs: 2.1g, Dietary Fibre: 0.6g, Protein: 28.2g (when made with Ground Beef)
GOTALOOSE "Low Carb Mexican Meatloaf." Recipe.http://www.sparkrecipes.com/ 2012 http://recipes.sparkpeople.com/recipe-detail.asp?recipe=1221493