With Luke on the Atkins Diet and me being the Baking Fanatic that I am we often find ourselves craving something "sweet". (Yes, good wife that I am, I have given up everything that he has given up in order to support his efforts! And I won't complain because admittedly I can stand to lose a few pounds too.) I joined this FB group called Your Lighter Side where Bacon is often featured 😉 I love it because it is a community of low carbers and they have tonnes of low carb ideas and share them freely! That said, I would love to credit the owner/creator of the Muffin in a Minute but when I google it I come up with a gazillion hits so I have no idea who to credit O.o
If you are watching your weight but crave something sweet, you simply must try this! It will hit the spot and kill those sugar cravings dead in their tracks!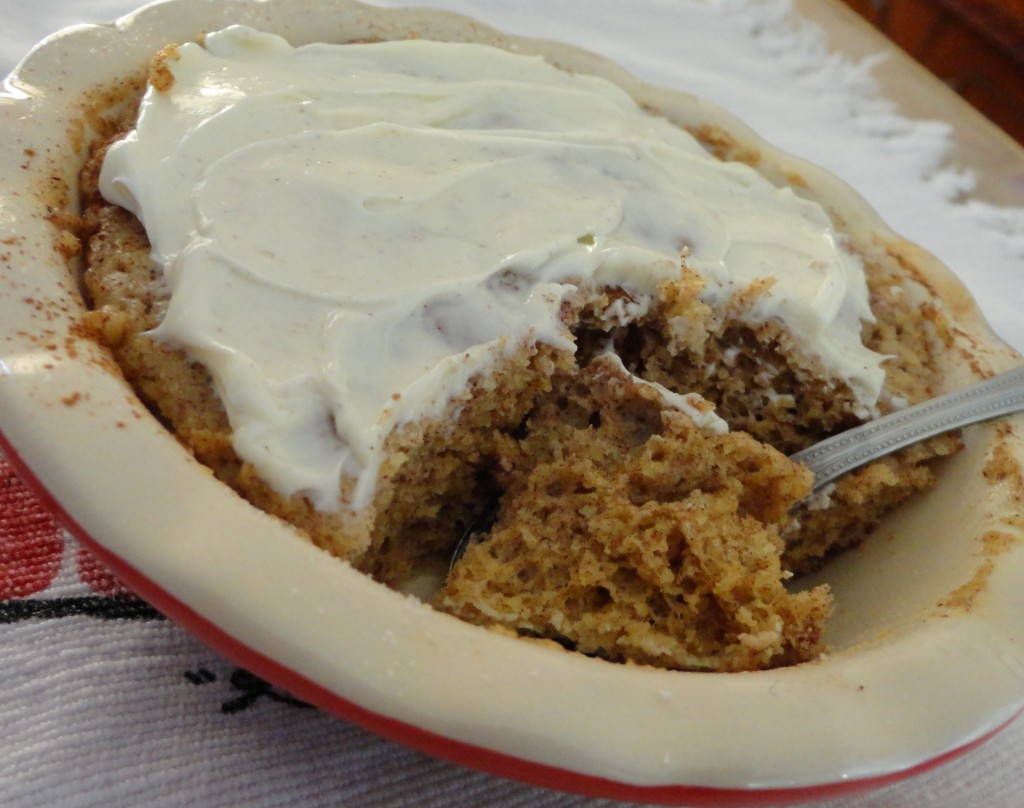 1/4 cup Flax Seed Meal (Almond Meal)
1/2 teaspoon Baking Powder
1 teaspoon Splenda
1/2 teaspoon Cinnamon
Pinch of Nutmeg
pinch of ground Cloves
1 teaspoon Butter, melted (o.15 ounce)
1 Egg
How I brought it all together:
Put measuring cup on scale; tare. Add butter to 0.15 ounce; melt butter in microwave.
Add egg and beat slightly.
Add remaining ingredients, stirring until fully incorporated.
Pour into 4″ Ramekin which has been lightly butter or sprayed with vegetable oil spray.
Microwave on High for 1 minute or more, depending on your microwave. (I have a not so great microwave oven and a minute was all it took…)
Spread with Cream Cheese, enjoy!