This is the recipe found on the package of Quaker Old Fashioned Rolled Oats. It is super basic and can easily be adapted to suit your tastes. Add whatever fruit you like, spice it up, or don't; use milk, water, coconut water, almond milk…choice is yours.
So simple to make.  Get it this stuff going after you put the coffee on, go have a shower or make the bed or whatever while the cereal is cooking, come back to the kitchen and Voila! Breakfast is ready and so is the Coffee!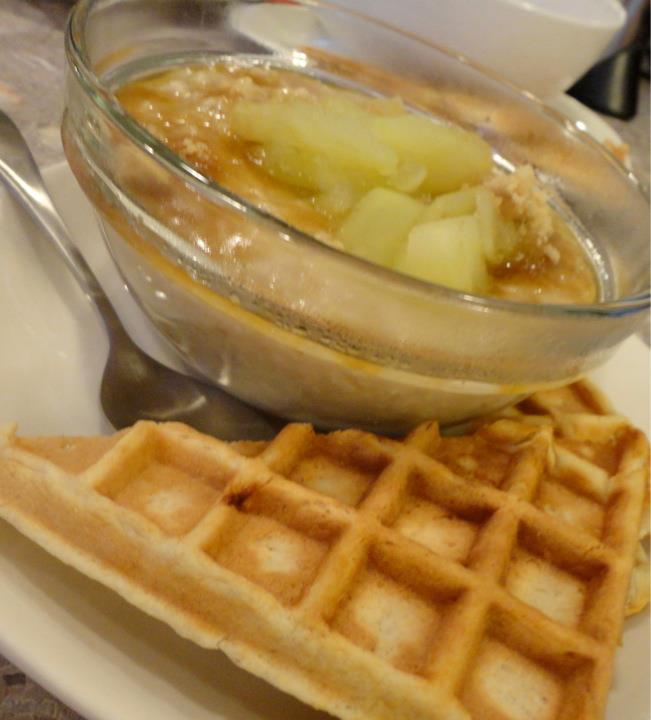 3 1/4 cups Water, Milk, or Almond Milk
1/4 teaspoon Salt
2 cups Old Fashioned Rolled Oats
1 Apple, peeled or not, grated or finely diced
-or 1 cup Applesauce
1/2 teaspoon Cinnamon
In medium saucepan bring liquid and salt to a boil.
Stir in 2 cups old fashioned rolled oats, apple, and cinnamon.
Reduce heat and simmer, uncovered, for 5 minutes, stirring occasionally.
Remove pan from heat.
If desired, cover anklet stand for 2 minutes before serving. This allows the oats to absorb any remaining liquid.
Serves 4