When Ryan goes to the shops to get a few things to make lunches with, he invariably comes home with way to much bread! He bought two packages of lovely panini rolls because they were on sale…well, we can only eat so much fresh bread between the three of us. The lovely panini rolls were growing older by the day; on Day Three I simply had to rescue the remaining 6 rolls. And not just to the freezer where they would be forgotten and probably thrown out 4 months down the road!
I also had some apples that were becoming less and less eye appealing by the day; the answer to my problems, Apple Bread Pudding but with summer temperatures preventing me from wanting to turn the oven on…haul out the slow cooker. I found this recipe for Slow Cooker Apple Bread pudding with many thanks to Google. However, I didn't want choc chips in my bread pudding and I skipped the Yogurt Sauce found in the original recipe.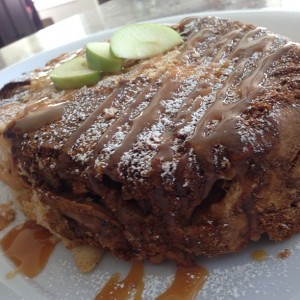 6 cups Crusty Bread, torn into 1/2 inch pieces
1 cup Steamed Apples (peel, core and thinly slice apples; microwave in covered microwave-safe       dish for 1Min30Sec.)
1/2 cup Sultanas
1/2 cup Pecans, chopped
4 large Eggs, lightly beaten
3/4 cup Milk
1 can Sweetened Condensed Milk
1 1/2 teaspoons ground Cinnamon
1/2 teaspoon ground Ginger
1/2 teaspoon ground Nutmeg
1/4 teaspoon ground Cloves
Coat slow cooker insert with butter or margarine.
Add 1/2 the cubed bread; spread with half of:  the steamed apples, sultanas, chopped pecans
Add remaining bread, top with remaining steamed apples, sultanas and chopped pecans.
In a medium bowl combine eggs, milk, condensed milk, and spices; pour over bread, fruit and nuts, pressing down with a spoon  to completely moisten all the bread.
Cover and cook on LOW setting for 3 – 4 hours, or until knife inserted in the centre comes out clean.
Start checking the bread pudding after three hours and check every 15 minutes afterwards until cooked through.
Serve with fresh whipped cream or ice cream.
Serves 8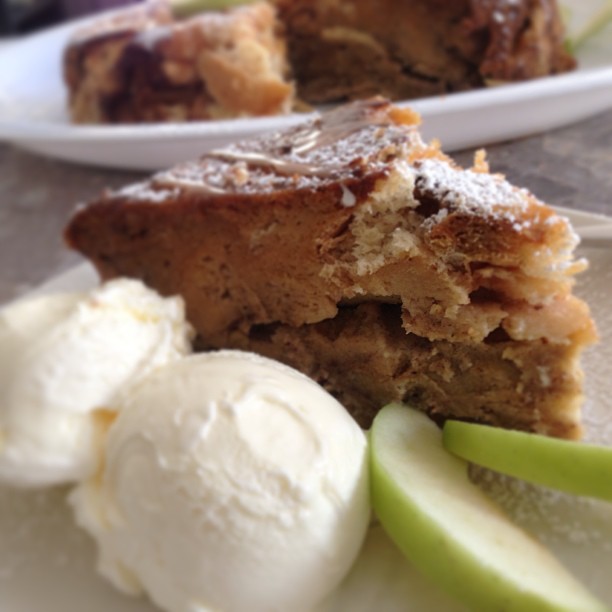 FYI – This is sort of like having French Toast for breakfast right? I put the leftovers in the freezer and pulled out a serving out each day for a week for my instant breakfast!